ESSCA Canada asks your urgent support to help the people of Equatoria displaced and affected by the fighting in South Sudan
URGENT HUMANITARIAN SUPPORT
ESSCA is collectively mobilizing resources to support the displaced persons in the former Yei River state communities including Wonduruba, Mukaya and other Greater Lainya areas. We invite you to please contribute financially to this GoFundMe account.
We also ask that you help us to share this message widely with other Equatorians. Encourage your friends to support and contribute to this cause.
Thank you in advance for supporting the suffering people in South Sudan.
For any concerns or details please email humanitarian@esscacanada.ca
The Essca-Canada 7th Anual Conference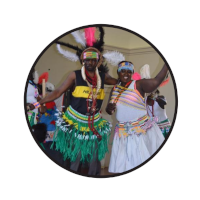 CULTURAL HERITAGE
ESSCA members perform traditional dances at community events, drawing in large crowds of spectators. More…
EDUCATIONAL CONFERENCES
ESSCA holds annual conferences which often draws people from all over Canada and United States. More…
.
Our Mission
"We're a nonprofit organization empowering and fostering unity among the people of the Equatoria region of South Sudan living in Canada.
BECOME A MEMBER
As a member of ESSCA, you are a part of our diverse community of individuals from all walks of life who support the organization's objectives. We encourage all Equatorians who are at least 18 years of age and over, to join us in this endeavor. Please fill out the form, and an ESSCA representative will be able to help you.
BECOME A VOLUNTEER
ESSCA is diverse. You can support ESSCA- Canada by volunteering your time towards a project. Volunteer With Us. We appreciate all the help we can get.
DONATE TO SUPPORT
ESSCA Canada is involved in many community activities, including cultural dances, educational conferences, youth activism, and humanitarian initiatives outside of Canada. We are currently preparing to send over the much-needed emergency funds to the Internally Displaced Persons (IDPs) in Central Equatoria, South Sudan. Please donate.
July 30th - Essca 7th Annual Conference
8am Mountain Time ESSCAwill be hosting its 7th Annual Conference in Calgary Alberta, Canada. All are welcome to attend.

August 1 - Humanitarian August
Monthly ESSCA IDPs assistance event – fundraising for those displaced in South Sudan
Sept 15 - Youth Media Event
10am – 12pm We will be organizing youth to participate in a media event
Equatoria Region of South Sudan
Equatoria is a region of southern South Sudan, along the upper reaches of the White Nile. Equatoria was established by Samuel Baker in 1870. Formerly a province of Egypt, it also contained most of the northern parts of present-day Uganda. The Equatoria region of South Sudan consists of West, Central, and East Equatoria.
Canadian Equatorian Community
Many of the people of the Equatoria region of South Sudan came to Canada in the early 1990s, fleeing the war that ravaged South Sudan for over 21 years. The majority of the Equatorians settled in the province of Ontario, although we have many in Alberta, British Columbia, and most Western Canada.